<![if !vml]>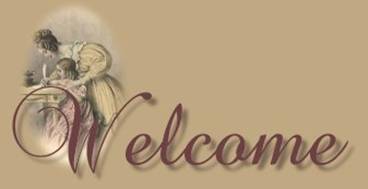 <![endif]>
Sandra has got "A Round Tuit"
<![if !vml]>
<![endif]>
Painted in 2002 by S. Cook
                                                                        "Good reader, blame not the wrytter, for that that is myssing in this Booke
                                                                                                                        is not his faulte. What he hath founde…as nere as
                                                                                                                                    possybell he could he hath sett downe"
                                                                                                                                       -English parish register of 1582 
My Family History Pages
Scott updated July 2011 Family of Massachusetts, Nova Scotia and Beyond
Scott grandmother files Bell updated Mar 2011, Watson, Hilchey updated Feb 2011, McMullen updated Oct 2011,
 Hoar, Rice, Beckonshaw, Tackles, Edmunds, Duncan, Priest, Pratt and Prior
Miles Family of England, Bonavista Newfoundland, and Beyond. Updated June 2010
                                                            Chiperi of Corovia, Romania and Beyond
Verenca of Corovia, Romania and Beyond
My Husband's Family History Pages                                      
                                        Cook of Truro NS Updated Nov 2011
                                                            Cook Grandmothers Carter , Updated May 2010 McCarthy Updated June 12, 2007, Kaulback New- Nov 2011
                                                                                                Carter grandmothers McLellan Updated Oct 2010, MacIntosh Updated Oct 2010, Cates Updated June 2010,
Sutherland, Hamilton Updated June 2010, Church, Meech
.
Another of us has got "A Round Tuit" L'Acadie Vineyards     
                                      And another of us Simply Kate's
                                                            <![if !vml]>

<![endif]>                <![if !vml]>
<![endif]>                   <![if !vml]>

<![endif]>
                                                                 View My Guestbook                    Sign My Guestbook                               Please Email
                                                Visitors since March 26, 2005-August 10, 2010 (2545)
Counting from Aug 10, 2010 – Nov 2011 (750)
       Copyright © Sandra Scott Cook 2002-2011 All Rights Reserved.
                                                                 No part of these pages may be reproduced/and or distributed without prior written consent from the writer/compiler Sandra Scott Cook, 2011
                                                                                                                                                                                Thank you in advance for respecting this request.
                                                                                                                                                                                                                Please Email
<![if !vml]>
<![endif]>